Carefully selected methods for managing UX Design practices inside the company for continuous growth, planning,
forecasting, management, communicating UX Processes, decision making and best practices for team cohesion.
This course is suitable for:
UX/UI Managers, IT Managers and team leads which want to further expand their knowledge and change their team or overall organization communication and reporting methods
UX Designers, UI Designers, and UX Researchers who want to upgrade their skills for better ROI, investment plans and business decisions
Individuals who want to strengthen or gain new leadership skills and decision-making practices either for themselves or between the teams in the company they work at
Everyone who wants to build a foundation or change the strategic or tactical plans for their product or service with applying UCD methodologies
In this program you will learn:
UX Leadership
Learn how to integrate a UX mindset in the company
✓  Navigate organizational "politics"
✓  Become a savvy leader
✓  Company's UX Maturity
✓  Facilitative UX Leadership
UX Strategies
Strategy development and tactics with cross-functional teams
✓ UX Strategic Actions At the Project Level
✓ User-centered "insights" integration
✓  Differentiation Strategy
✓  Adaptive UX Business Strategy
UX Tradeoffs & Decision Frameworks
Impact measurement and business decisions
✓ Business Design Principles
✓  Decision Biases
✓  Satisficing vs. Maximizing
✓  Opportunity Costs
✓  Strategic Tradeoffs
✓  Collaboration Structures
DesignOps
The orchestration and optimization of people, processes
✓  DesignOps the Mindset
✓  DesignOps the role
✓  Cost of Delay
✓  Design Systems & Methods
✓  Scaling Work
✓  Scaling Teams
Structures and Facilitators of UX Workshops
Decision ways and information sharing. Project-wise or company-wise
✓  Meetings vs. Workshops
✓  Group Culture and purposes
✓  Constraints
✓  Frameworks Of Guidelines
✓  Conducting activities models
Skill Up, Then Level Up
Many of the challenges that a UX Manager faces are close to any managerial function. The difference is in the sense of exchange and orders of mutual values in the team and the business. What is most difficult in this position? It is most difficult to determine and level UX values within business values and business decisions, making final conclusions and choosing directions that will be valuable to both the team and the business or product as a whole or as part of the product ecosystem.
Basically everything that a UX Manager has up in his sleeve.
With one sentence: "UX managers are the translators between business strategies and UX activities and vice-versa"
UX Managers are not here for employees, teams, meetings, presentations or profits, they are here to make valid, desirable and valid end-user decisions while maintaining business goals.
Whether as a title or simply as a mindset, along with the specialization come new skills that we will need to apply to introduce the UX culture to others:
We fight for the team but we follow the big business image in our mind

We can recognize UX talents

How to work with human resources to understand all the business processes

Organization goals and business forecasting

Creating sustainable goals

Effective meeting training

Building a healthy team structure
Secure your spot at the decisions table in the company!
1/4
Persons owns a talent to be
UX Manager
Top 3
Specialties which are
required from 1 UX Professional
Meet your mentor and instructor
Ilija Bojchovikj



User Experience Architect with over 10 years of experience in optimizing, developing and expanding web and mobile user experience including SaaS, CRM and ERP systems. Definition and architecture of the front-end part for the use of technologies that will solve complex interfaces, designs and design interactions, SEO semantics, mapping and visual optimization. Auditor of several books.
Consultant and mentor with success stories including gigantic clients including: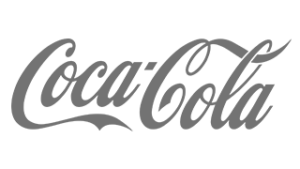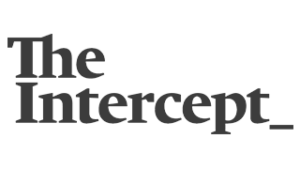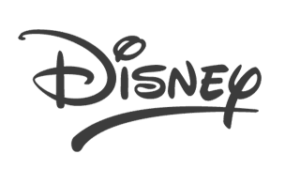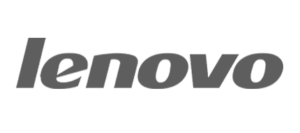 Maybe you could be our next mentor?

Join us to build and future-proof the creative education for all the new generations to come, and all the new exciting positions that are yet to come.
Our mission is to encourage you ergo encourage all the creatives minds, to share the knowledge in a creative and unique way, because we believe in the power of creativity as well as a slightly different education from the one we are used to.
You can contact us at buzz@academyofux.com or simply fill the application form below.
We are expecting you! 😎
Specialties you will gain

Leadership
Decision making
Organizational skills

Management
Specialization
This specialization brings you a certificate in the field of UX Management. This specialization can be combined with other 2 specializations in order to acquire a diploma as a UX Professional. More about the certification method and the specializations can be found here.
Date, location and tuition questions
   Bul. 8-mi Septemvri 6/1-1, 1000 Skopje, Macedonia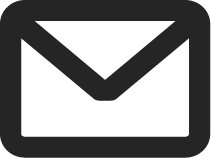 buzz@academyofux.com

   076 505 506

---
Our courses are filled on a first-come, first-served basis, and consist of up to 10 listeners per group so that each listener can get a substantial time and attention to master the core techniques.