SURELY THE BEST UX TRAINING CENTER IN THE BALKANS
100% live interaction - no pre-recorded content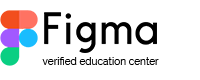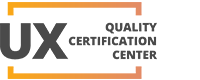 The first specialized User Experience Center in Macedonia
Learn about User Experience from worldwide certified experts and mentors. Build unique skills and earn a world-recognized diploma.
We are altering the knowledge gap for every UX Enthusiast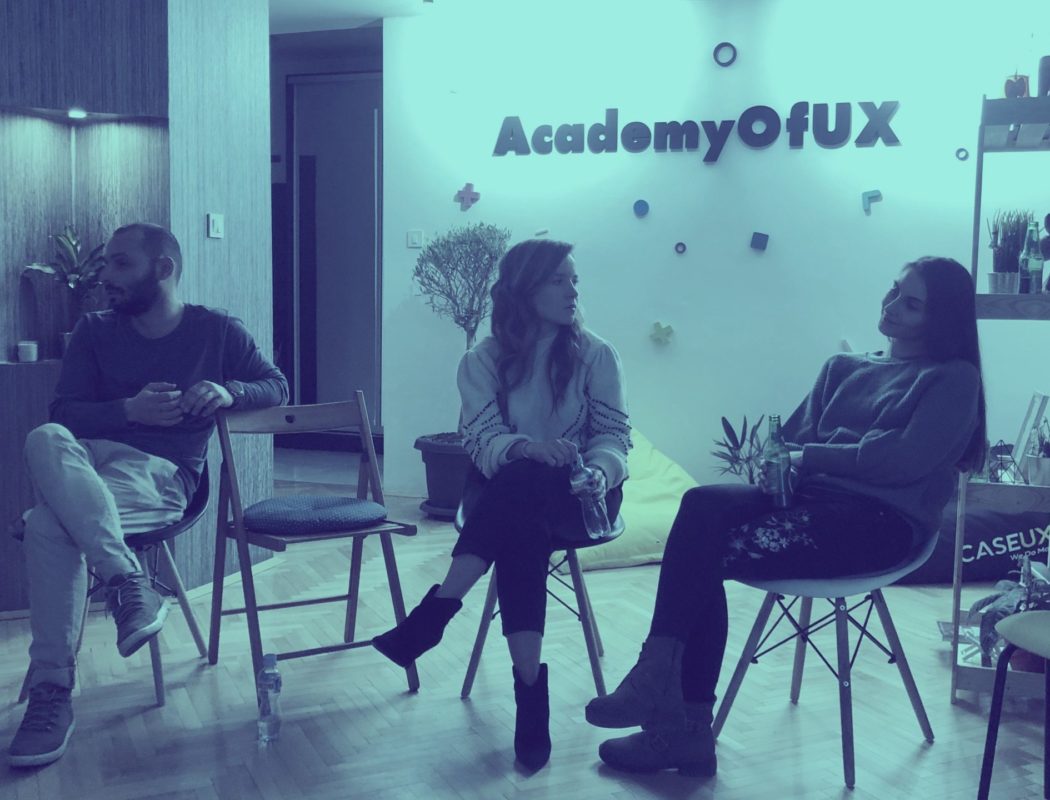 Become tech fluent - Digital interactions are now the norm.
At AcademyOfUX we can promise you that we will provide you with invaluable industry insights.
Go beyond UX
With us, you will never be alone in finding solutions. Our instructors are available at any time, before and after taking the course.
Expert-led trainings
All instructors are top experts and veterans in their field. Quasi-teaching is not our thing!
Gain IT confidence with key concepts and tools
Carefully designed programs are suitable for everyone, you just need to bring concentration and a desire to learn more.
Become UX Certified
The AcademyOfUX certification program offers a flexible, exam-based training which has helped many UX enthusiasts to upskill, gain credibility, strengthen their versatile skills, as well as open their own business..
UX Professional
Take an UX Course
The complete course is available through the UX Fundamentals programme
Pass the final exam
Take the exam online with remote supervision with a 65% passing score
Become UX Professional
Earn your UX Professional title and get your accredited certificate
UX Specialization
UX Specialization
UX Management, UX Research, UX Development or UX Interactions
Pass the final exam
Take the exam online with remote supervision with a 65% passing score
Become UX Specialized
Earn your UX Specialized accredited certificate
3 passed specializations automatically brings you the title UX Professional
Solve complex problems and build better products
🦄 You will become the most valuable asset in any company, whether you work remotely or in the office, simply become a VIP for your existing or future clients.
Our carefully structured program with a focus on real-world issues and problems
will make you the MVP in any company.
Upcoming Course Dates
Recent training announcements in UX Design Fundamentals, UX Management, UX Research, UX Development or UX Interactions, as well as workshops held in or out of the academy.
Ready for a career path that blends design, psychology + tech
Real-World Case Studies 🤘🏻
Each case study we present is from actual real-world experiences of our UX professionals and consultants. Nothing is based on third party practices solely on real clients that our instructors have worked with. This means that everything we know, you will know it too! Transparent and maximally fair for you to get you to your top-notch career.
Build a Professional Portfolio 🚀
Your portfolio is empty? No worries! We take pride in our carefully curated program so that you can get the fastest rocket start in the UX field! For your final project, you'll work on a real-world problem. The partners we work with, selflessly share their awesome international clients with us, ergo YOU. This means that you will graduate with a polished capstone project.
Feedback: as straight as a die
Ilija knows his craft! 👏 I totally recommend the User Experience Design course to anyone who is ready to change his or her mindset and to become UX minded designer, or just to learn modern techniques and methodologies for innovative thinking and creative problem solving which are useful no matter where or what your are working on.

Danilo
🔵 Certified UX Professional
AcademyOfUX is a cool place with a pleasant and informal atmosphere, I would especially recommend the sessions before and after the course which are more than welcome! The UX Design course I attended, I highly recommend it to anyone who wants to learn new aspects and apply them in any segment of work and life. UX is definitely everywhere 😎

Blagoj
🔵 Certified UX Professional
💜💜💜 I came to AcademyofUX to redefine my knowledge in the profession I have been working in for several years, and surprisingly I came out with a completely different mindset and even a greater love for UX. A warm recommendation for the UX Design course at this academy! Do not expect classic long lectures, a depressing mentor and a boring theory that has no end. Expect a pleasant atmosphere, a great team and a mentor who is a huge professional in this field and always up-to-date with the latest techniques and technologies in UX that he is willing to unselfishly share at any time!
Bojana
🔵 Certified UX Professional
If you are thinking about changing your career or expanding your knowledge, definitely AcademyOfUX is the right choice. Besides, you will understand and learn the essence of what it means to be quality UX Designer, you will also receive a million tips and information that will be relevant to your future career. The mentor is always available and always tries to solve the tasks you will have in a unique and common way. 👌👌

Victor
🔵 Certified UX Professional
Most frequently asked questions
Who are the courses and trainings for? Can I enroll in a course if I am a total beginner in the field?
All of our courses are carefully structured so that a total beginner will be able to cope, but also upgrade the knowledge to an already built professional. What does this mean? If you are a beginner you will learn everything your coach knows, but if you are already working in the field, we promise you a piece of extra knowledge, tricks and techniques that you will not be able to learn anywhere else, as well as examples of real international projects reveals. Learn-from-practice, with a series of projects from real companies, is ideal for your upcoming UX portfolio and career. With our carefully structured program, we promise that you will stay fully motivated while supported by UX experts around the world.

Our courses are made for those who want to develop their entrepreneurial skills, preparing to start a new career, upskill their current ones or just looking for well-paid retraining!

The program is structured in a way that you will receive all the materials, exercises, homework assignments, techniques and methodologies on time, before and after each class depending on the course, while your assigned mentor will be there constantly to replenish in case you have not been able to attend physically. All of the templates and exercises will be at your disposal after completing the course in case you wish to apply them in your work. Our Slack community is a bonus since we share the newest reading materials, useful tools for your continuous work in the UX field or simply act as a collaboration tool with fellow designers.
Why i should choose AcademyOfUX over another academy?
Our instructors are total veterans in the field of User Experience and Research, as well as certified by the prestigious Nielsen Norman Group, with more than 100 individual projects in their portfolio through which they will selflessly transfer all their knowledge, methodologies and tricks to you.

We will provide you with everything you need to work and act in the chosen field before and after completing the course. You just need to be motivated and committed. We have set high standards. Attending and finishing some of our courses requires some additional time, energy and focus. Our team will be there to support you in every step of the way, but success will come as a result of your own hard work and determination.
Do i get world recognized diploma?
Absolutely! Our academy is professionally accredited in the field of UX and is in a constant step with the world standards, so whether you are attending one of our courses, a specialization or a one-day workshop and if you successfully complete and submit the projects and pass the final exam, you will receive a Professional Certificate in a printed and a digital form indicating that you have undergone intensive training and are ready to start working in your chosen field. Our Academy holds accreditation by UXQCC® Austrian Accreditation. Additionally, we are a member of the international User Experience Professionals Association (UXPA) and our mentors are NN/g Certified.
Do i get a mentor?
Our courses are so well crafted, where the classes are so concise that you will not feel the need to have a dedicated mentor to work with or constantly ask questions. However, whether you have completed or you are currently following any of our courses all of the mentors are at your continuous availability, whether on our Slack channel, by phone or via Zoom, you can even book an hour for consultation at our training centre. We are always here to help you with all the UX problems you may have during and after completing. 🤘
What are the next steps after completing a course or a specialization?
After completing a course or specialization you will be fully ready to apply your knowledge to an existing problem, in your company, your ongoing project, or for a new client.

Meanwhile, we stay in touch, and you are always welcome on all of our future UX Talks, and all the materials offered during the training will be available on Slack, as well as you will always have access to newly shared content, work positions, events or workshops. You will simply be part of the community and you will be able to exchange practices, opinions and problems you face, as well as to collaborate with alumni students or mentors. Our team will be here to give you support for further employment or to recommend you to some of our employment partners.
What are the payment options?
Payment options:
- Payment in the full amount at which you receive a 5% discount regardless of whether the course already has a discount or not.
- Уплата на 8 рати без провизија при што доколку има попуст истиот ви останува пресметан и не се губи
* We also offer a special discount to students who want to get ahead in their studies and jump-start their career. Additionally, if you are currently unemployed, we want to help you stay up to date with the job markets by offering you special discounts. For more information regarding discount, opportunities contact us at
buzz@academyofux.com
Partners
Community partner
Everyone is welcome!
Get in touch